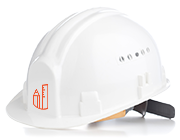 We are… A&G Equipment
We believe in providing total customer satisfaction by delivering professional
services and quality products.
ABOUT

Our Company
A&G Equipment Pte Ltd specialises in heavy ground support machinery, providing reliable professional rental services. Headed by a young and dynamic management, A&G Equipment Pte Ltd aims to provide reliable and quality rental of machinery and equipment with a view towards excellent service.
We offer both short-term and long-term rental services. Through constant upgrading of our workforce and machinery, we strive to attain a reputable and prominent market position.

Our services
 We offer short, long term rental and sales of machines:
Scissors Lift
Boom Lifts
Telehandlers
Tower Lights
Generators
Used Equipments
 A&G Equipment Pte Ltd supplies machinery to:
Construction Industry
Painting Industry
Offshore / Oil & Gas Industry
Other industrial and manufacturing sectors
Shipping Sector
Marine Sector
Solar manufacturing complex
Interior Design and Renovation companies
Subway
Integrated resorts
Hotels
Residences
RENT

We provide rental services for your operations. Do drop us a message to find out more.

SALES

Our machines are available for sale. Please browse through our ranges of machinery.